Authors Mauricio and Roger Padilha have a way of unearthing subjects. In their previous books the duo brought to light the work of renowned artists Stephen Sprouse and Antonio Lopez, both legendaries in their own right. Their most recent tome, GLOSS(Rizzoli, 2015), is no different. The monograph covers for the first time, the work of photographer Chris Von Wangenheim, one of the terrible three, which included two other iconic names in photography: Helmuth Newton and Guy Bourdin. Unlike Newton, who insinuated an action about to take place, or Bourdain who captured a moment after it had happened, Chris caught the scene as it was unfolding in unapologetic and at times shocking manner.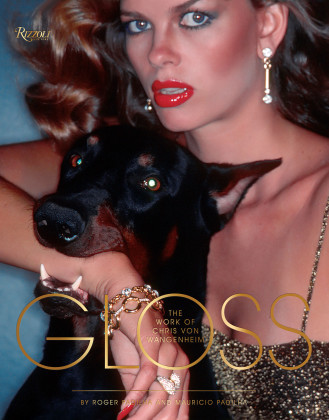 photo: formal dresses sydney
Mr. Von Wangenheim was perhaps one of the most provocative photographers of all time. From the late 1960's all the way into 1981, when he died in a car accident, this artist captured the glam and excess of that era. Sex, violence, danger and vice were caught by the lens of his camera and put on display on glossy pages of magazines as fashion editorials for Vogue, Harper's Bazaar or Interview. The photographer also imprint his vision in fashion campaigns for iconic brands such as Christian Dior, Valentino and Calvin Klein.
The new book includes more than 200 images, some legendary, some unknown. The suggestive narratives are as inspiring now as they were then and continue to impress the industry. Almost every person who works in fashion is familiar with the iconic images of Lisa Taylor and Christie Brinkley being bit by dobermans, or the singer Grace Jones posing semi-naked among panthers.
Mr. Von Wangenheim's work might have faded with his passing but it wasn't forgotten. With this book the Padilhas hope to bring back one of the most celebrated fashion photographers of the 1970's and keep him in the forefront of fashion, a place from where he never should have left.
read more: cheap formal dresses melbourne