It's Christmas: a time for getting together, getting drunk, taking stupid group selfies and posting them with the hashtag #squad before you're sober enough to think twice.
No real skill is necessary for a basic party group selfie – but there are ways to ensure you look your best. New York photographer Peter Hurley's Youtube series offering tips on perfecting selfies have attracted millions of viewers. There are also certain poses that have acquired the status of trends this season. Below, the top five are demonstrated by our model, complete with instructions for creating your own versions. Don't be afraid not to experiment – the point is to be just like everyone else.
1. The peace sign
Raise your hand with palm toward the lens, make a fist and then extend your index and middle finger in a V formation, as if signalling to a passing waiter that you require a table for two. This shows that you are peace-loving, that you bear the people of the internet no ill will, and possibly that you're against air strikes, although it probably doesn't mean that when Justin Bieber does it.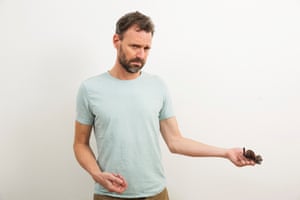 photo: black bridesmaid dresses
2. The shhh
Look into the lens, rest vertically extended forefinger against lips. Footballers sometimes celebrate goals with this gesture, as if to silence opposition fans or a critical media. The shhh selfie seems to indicate that you are hushing a chorus of imagined detractors, those who would disapprove of either your nightlife choices or your determination to document them so comprehensively. You wouldn't actually be able to hear them, so it's more of a symbolic thing.
3. The wine-eye
Hold your drink up to one eye, making sure that you can see the camera lens through the glass. Keep your fingers out of the way. The wine glass symbolises your ability to have fun – by drinking too much – and makes you look as if you have an enormous eye. To get the proper magnification you really should use an outsize "party-style" wine glass, but this is the biggest one I had.
4. The 'hold your sub!'
This is one of Peter Hurley's tips: to make your upper arms look slimmer and more muscular, prepare for any seasonal photo opportunity by pretending to hold an imaginary giant sandwich. According to Hurley, this gives your arms a narrower profile. It also looks stupid, but that's because you're not actually supposed to see your hands in the photo – crop them out. With a selfie you can only get one of your arms in the frame so choose your favourite.
5. The 'being photographed with glasses'
This makes you look sophisticated and intelligent, but also nearsighted and nerdy. Better to hold your glasses in one hand, so you can project intellectual credibility without sacrificing your vanity. I used sunglasses in this photograph, which sort of undermines the whole effect, but they are prescription. You may subtly deploy your spare hand to gesture toward the spectacles for emphasis, as long as you don't drop the giant sandwich.
see more: purple bridesmaid dresses